Graham Falvey visits the Chauvet Caves in Southern France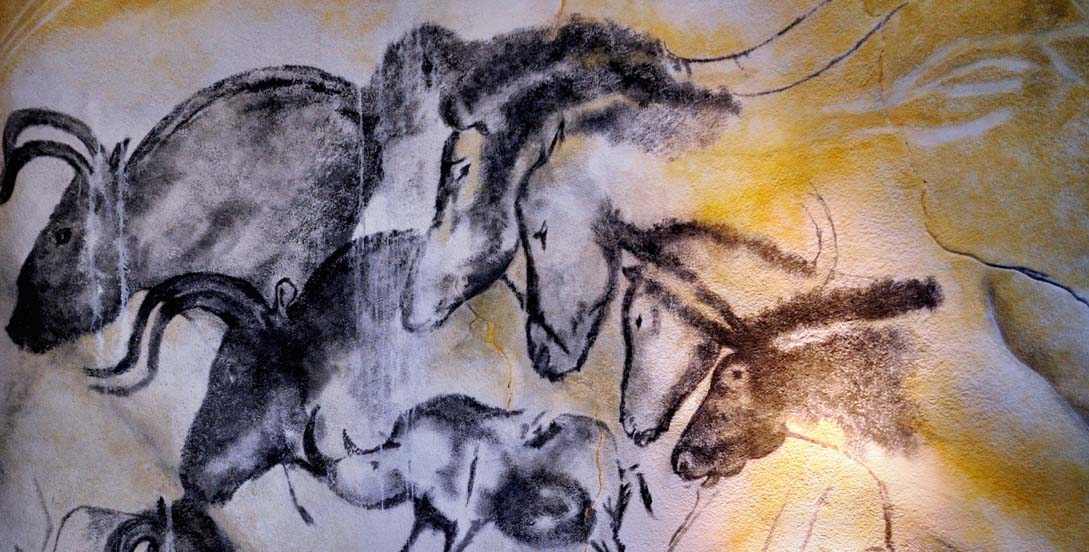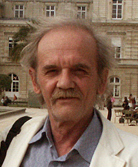 Graham Falvey studied Anthropology and Religious Studies at the University of Wales, and for some years worked with Alan Ereira as the administrator for the Tairona Heritage Trust which supports the Kogi Indians in Colombia. In this capacity, he visited the community on two occasions. He worked mainly as a gardener and Estate Manager in his early life, and is presently teaching English in Hanoi, Vietnam.
Sources:
For a virtual tour of the caves, and much other information, see http://archeologie.culture.fr/chauvet/fr/grotte-chauvet-pont-arc
Jean Clottes quoted in https://en.wikipedia.org/wiki/Chauvet_Cave
Marc Azéme and Florent Rivère 'Animation in Palaeolithic art: a pre-echo of cinema' in Antiquity, 86/332, June 2012.
Sergey Zimov quoted in 'Rethinking Extinction' by Stewart Brand, Aeon, April 21, 2015. http://reviverestore.org/rethinking-extinction/
William Golding, The Inheritors (Faber and Faber, London, 1955)
Ian Sample, '35,000-year-old Indonesian cave paintings suggest art came out of Africa', The Guardian, 8th October 2014. https://www.theguardian.com/science/2014/oct/08/cave-art-indonesia-sulawesi for the full article and a short video documenting these findings.
Clive James, 'A History of Pictures by David Hockney and Martin Gayford review', The Guardian, 19th October 2016. https://www.theguardian.com/books/2016/oct/19/a-history-of-pictures-by-david-hockney-and-martin-gayford-review
Jonathan Jones, 'God, sex or evolution – why did human beings start making art'. https://www.theguardian.com/artanddesign/jonathanjonesblog/2016/nov/03/on-the-origins-of-art-exhibition-tasmania-why-did-humans-start-making-art-comment
Institute of the Study of Human Knowledge: The Human Journey – Pre-Axial Thought. http://ishk.com/HumanJourney/FirstHumanArt/?gclid=CIqyrovPt9ICFdgRaAod0JcOxw
Werner Herzog, Cave of Forgotten Dreams, film released 2010. Available as a video on https://www.youtube.com/watch?v=yoSBMdAh_eY
'A Thing of Beauty – Barbara Vellacott contemplates the indescribability of beauty in Dante's Paradiso', Beshara Magazine, January 2016
Images:
Banner picture: Chauvet Cave, Etologic Horse Study. Photograph by Thomas T, CC BY-SA 2.0, via Wikimedia Commons
MORE IN BESHARA MAGAZINE: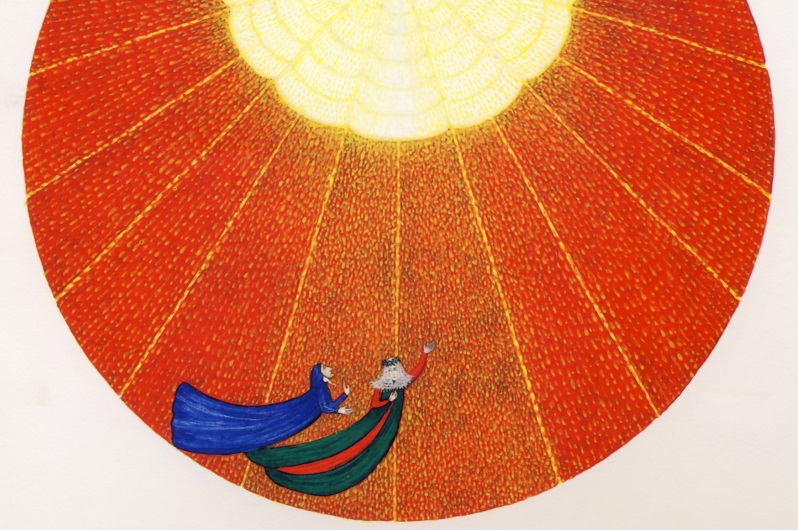 Barbara Vellacott contemplates the indescribability of beauty in Dante's Paradiso.
"Beauty is a divine vibration which sings in poet, poem, reader and listener. But its essence is nevertheless indescribable."
read more
Please follow and like us: